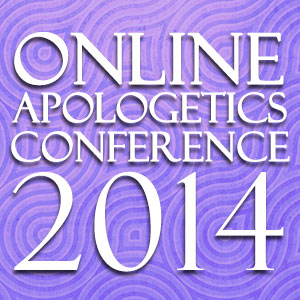 I am pleased to announce that my ministry, Athanatos Christian Ministries, will be hosting its fifth annual online apologetics conference tomorrow and Saturday (Oct 24-25th, 2014).
Nancy Pearcey, author of Saving Leonardo and a senior fellow at the Discovery Institute, will be our keynote presenter. The theme this year is 'Women Equipping Women' so all of the presenters are ladies.  Men, of course, are welcome.
Here they are:
Judy Salisbury | Hillary Morgan Ferrer | Sarah Ankenman | Cynthia Velasco Hampton | Julie D Loos | Lori Peters | Letitia Wong | Natasha Crain | MaryJo Sharp | Marcia Montenegro | Melissa Cain Travis | Bonita Jewel | Kathryn Camp | Marilyn Tyner
Topics range from Intelligent Design and Darwinism to how to approach Jehovah Witnesses to practical advice for mothers wishing to instill a well-grounded faith with their children.
Cost is $21. All sessions are saved and available for registerants, so even if you cannot attend one (or any) you will still get access to the archives.
Hope to see you there!
http://onlineapologeticsconference.com/