Category:
Christianity and Culture
Over the last three hundred years unbounded skepticism has been applied to religion and Christianity especially. Atheist philosopher David Hume was one of the prominent voices calling for stringent criteria in evaluating miracle claims, and the like. Not everyone thought very highly of this criteria. One such person was the Reverend Richard Whately, who skewers Hume's reasoning by showing how if it were applied consistently, one could not be reasonably certain that Napoleon existed- a public figure that was said to be alive and roaming Europe even as he spoke!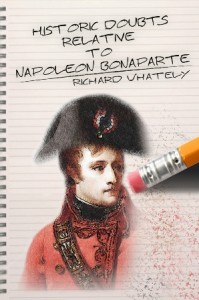 This playful little book is not a treatise by any means, but it provides a glimpse into the conversations of the 1800s and challenges the 'enlightened' skeptics to decide: If they won't apply their principles thoroughly and consistently, but choose only to apply them to certain claims (and how did they choose which ones?), are those principles worth their salt?