The full response is pasted below, but you may want to download and print it off, or attach it in an email. If so, here it is for download:
If you would like to discuss this issue, please use my discussion forum, where this thread has been set up for that purpose.
Since this has been made available, my response has been featured on the ChristianPost.com.
Some people prefer a shorter treatment. I have produced a one page "parent's guide"/bulletin insert.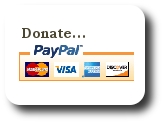 More information is available here and you can just download it, too, here:
If you appreciate the amount … continue reading...