A 2019 update has been posted at the end of this blog post.
---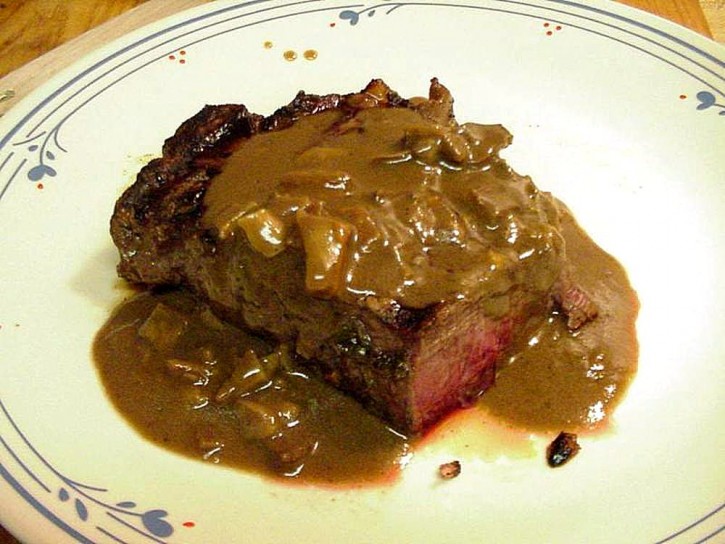 I recently came across an article talking about how the South Koreans have intercepted capsules filled with ground up aborted fetuses (some of us prefer the more archaic term, 'babies,' but I don't want to be accused of emotionalizing the topic) en route from China to Japan, where, we are told, it is believed that there are great health benefits.  Here's the article.
One thing that I found interesting in the article is how often the practice is described as 'disturbing' 'sickening,'  and 'disgusting,' but for the life of me, I don't know why we should think that.  Isn't the article slanting things?  At one point, the writer says:
There is a huge demand for the pills which are thought to enhance stamina. Microwave-dried placenta is also sought after for its alleged 'medicinal' benefits.
However, in reality the human flesh capsules contain super-bacteria and other harmful ingredients.
If the writer means to say that the human flesh filled capsules are not as healthy as asserted, and may actually be very dangerous, I can understand how it can be 'disturbing.'
We are told that 'corrupt' Chinese doctors are responsible for this, but, as the article says, this practice ensure that all these fetuses 'do not go to waste.'  That's just good economics, and therefore good public policy.  If the practice is illegal in China at present, obviously it should be legalized–and effort made to make the product healthier.
Perhaps the really sickening aspect of this is that it is the doctors that are profiting from this practice.  As bioethicist Jacob Appel argues in this piece on the Huffington Post, "Are We Ready for a Market in Fetal Organs?"
If a woman has the fundamental right to terminate a pregnancy, why not the right to use the products of that terminated pregnancy as she sees fit? Many women would likely use the proceeds of such sales to finance college educations or to help raise their children. While being pregnant and going to college, or being pregnant and looking after a family, is certainly a challenge, who is to say it is any less desirable than pursing these goals while working at Wal-Mart? Obviously, no woman should be compelled to sell fetal parts or tissue — much as no living adult should be compelled to donate her own kidney or cornea. But "choice" need not end with the removal of the fetus.
All these Chinese doctors are doing is acting on the 'hypothetical' musings of an American bioethicist… surely the really disgusting thing here is that these women are deprived of the economic advantage that could come from the practice.  Instead of condemning the practice, we should embrace it, and nationalize it.  Fetal organs, whole and intact or dried and grounded up, can not only help the women, but society:
… if only a small percentage of those women could be persuaded to carry their fetuses to the necessary point of development for transplantation, society might realize significant public health benefits. The government could even step into the marketplace itself to purchase fetal organs for patients on Medicare and Medicaid, ensuring that low-income individuals had equal access to such organs while keeping the "asking price" elevated.
Think of the supplemental vitamins and such we could get out to the poor in our society who cannot afford a good steak.  Medicare and Medicaid can subsidize it.  Why should all these aborted fetuses go to waste?
Perhaps you find this whole idea repulsive, but as Appel argues–correctly, it seems to me–
"for those of us, myself included, who sincerely believe that human life begins far later in the growth process, I believe that we have a moral duty to women to give due consideration to the legalization of such a fetal-organ trade. Society should not curtail a woman's economic liberty without a compelling reason any more than it should curtail her reproductive liberty."
However, Appel's approach here seems far too narrow given advances in our thinking on these issues.   Peter Singer, for example, has long argued that even after birth–even up to the age of 2 years old–a 'baby' does not have the rights we give to human persons.  Appel also speaks inaccurately when he says he believes that "human life begins far later in the growth process."  Two other bioethicists have recently stated point blank:  "Both a fetus and a newborn certainly are human beings and potential persons, but neither is a 'person' in the sense of 'subject of a moral right to life'."
These bioethicists point out that there is no fundamental difference between a fetus or a newborn, and that the same arguments that one uses to justify abortion apply equally to killing the newborn–that is, if you allow abortion for any and all reasons, you can 'abort' your newborn as well, and be well within good ethics.  In this article, titled "After-Birth Abortion: Why Should the Baby Live", attempts to dispel the notion that infanticide or 'neonatal euthanasia' should only be considered ethically justified in cases of birth defect, but even other circumstances that "apply to those people (parents, siblings, society) who could be negatively or positively affected by the birth of that child."  For example, the (parents, siblings, society)'s economic situation could have changed.
At any rate, we can see how the greatest minds of our time have concluded that a fetus or even newborn do not automatically have a right to life.  Why on earth should anyone be outraged by drying up aborted fetuses and putting them in pills when we already talk openly about such things?  Indeed, when the editors of the article that posted the After-Birth article received hateful responses, they defended it, saying that "proper academic discussion and freedom are under threat from fanatics opposed to the very values of a liberal society."
Indeed, the aforementioned Jacob Appel, in another journal article arguing that not only should disabled children be euthanized by their parents, but more to the point, parents should be removed from the decision making process altogether, and given to the doctors.  He argues that this conclusion is "an inevitable consequence of our progress toward liberal humanism."
So it is clear, this essay is proceeding from the assumption that the 'very values of a liberal society' are really true and valid and that these conclusions flow inevitably from our 'progress toward liberal humanism.'
Which leaves it to me, the pro-life Christian, to point out that none of the liberals so far mentioned or alluded to have really come to terms with the full import of their arguments.  Not that I don't think they'll eventually get to it!  These 'academic' and 'hypothetical' conversations must be had, and I fully trust top minds to eventually turn to them.  After all, Peter Singer extended his way of thinking to call for the sterilization of the entire human race eventually.  Truly, no turn will be left unturned.  It just takes them time.
Given that fetuses do not have a right to life, and neither do newborns, and that even to the age of 2 we can wonder if they are 'persons', we really should stop thinking in prosaic terms such as what we can do with aborted fetuses.  We really should be thinking about how we can draw an economic advantage from newborns, too.  Obviously, the longer you let the organism go, the more utility you can draw from it.  Really, the sky is the limit.  If you are willing to say that the fetus is just a pile of cells it is worth observing that the same is true for all of us.
(However, it is clearly to our advantage to treat people as only a heaping of cells before they are organized well enough to defend themselves.)
Setting that aside for now, I was thinking about the many other good uses we could have from newborns after reading this article:
Woman, 22, given two life sentences for allowing professor, 49, to have sex with her five-month-old daughter
 A woman who admitting allowing her five-month-old daughter to be raped by a man she met online was handed down two consecutive life sentences without probation today.
Now, our after-birth abortion bioethicists were not quite willing to say WHEN was too late to abort a newborn, although they thought in most cases it would be very shortly after birth.  Singer put forward the idea of 2 years.   I suppose that the professor who engaged in sex with a five month old girl made his own determination, and he's got at PHD, and that makes him smart–smarter than you–so who are you to judge?  I don't know why either she or he should have been punished.  All that has happened here is that they found additional uses for the organism beyond economic ones.
The woman, apparently, found psychological comfort in the affection of the man, who found sexual release through the woman and the neo-nate.  Here is untapped territory.  Think about all of the horrible rapes and such that occur in our prison system to men deprived of intimate contact with women.  Instead of aborting their fetuses, women could finance their way through college or pay their mortgage by bringing fetuses to term and then shipping them off to prisons so that the men there can have their 'release.'  There is much money to be made, here, and as Jacob Appel asserted about harvesting the organs of fetuses, "Such sales could prove the rare economic transaction in the medical field in which all participating parties can truly be said to benefit."
Here then is the other fatal flaw in the Chinese selling of ground up babies… er… fetuses:  if they let them live a little longer, all those Chinese men who over-populate the country because girls are aborted far more often than boys because of China's 'one-child' policy (not to be construed as a 'war on women', though), can have a place to put their penis.
And then the babies–for they really will be babies at this point, I think–can be ground up and put into capsules.  Assuming that the harmful bacteria is removed, of course.
We call that a win-win-win-win-win-win.
Hypothetically, of course.  No one would ever do these sorts of things.  But we should at least talk about them, and know what our options are.  Such discourse is vital to the 'values of a liberal society.'
---
2019 Update: as the whole 'climate change' histrionics continue, leftists continue to hover closer and closer to turning the 'modest proposal' of this blog post into reality.  In this video, which we hope will turn out to be a brilliant trolling operation ("We need to eat the babies!), we are confronted with the possibility that what is funny today will be serious stuff a few decades from now, much like Monty Python's "I want to be a woman" scene was at one time funny, for all the absurdity of the proposition, but now is not funny at all, but rather holy ground which requires us to take off our shoes and kiss our nose to the ground lest we be publicly caned as 'transphobes.'  In the video, the woman alludes to this recent (in 2019) proposal to eat people in order to save the earth.  In light of my post below, take note of the reporter's tact in discussing the proposal, "Before human meat becomes the next cuisine trend, however, history shows there are potential health risks to cannibalism."