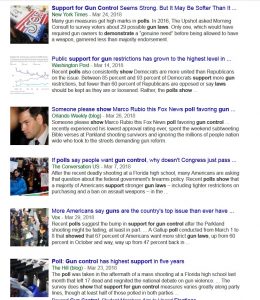 [This article is 3,500 words long.  If you want to live, you'll read it to the end.]
Not too long ago, I updated my disclaimer to the right with the note:
Because I believe that people are being manipulated into regularly scheduled outrages, … I will generally abstain from opining on 'national conversations' until I am good and ready to do so.  Obviously, I reserve the right comment immediately as I see fit.  …
By this standard, followers of my blog will recognize that the gun debate is one of those places where I exercised my right to comment immediately.  … continue reading...