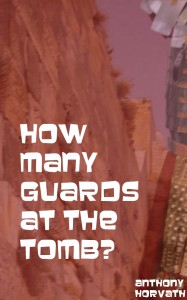 Anthony Horvath, PhD, is a Christian author, publisher, and apologist who works out of central Wisconsin.  Contact him at director @ athanatosministries.org.
The word for the kind of work I do is 'apologetics.'  It is from the Greek.  Many joke:  "Does this mean you are in the business of saying you are sorry?" Very funny!  It actually means, "to make a defense." Christian apologetics is the 'defense of the Christian faith.'
This defense usually happens along intellectual grounds, and for some Christians that is an insult to the very idea of 'faith.'  Obviously, it matters how we are defining our … continue reading...