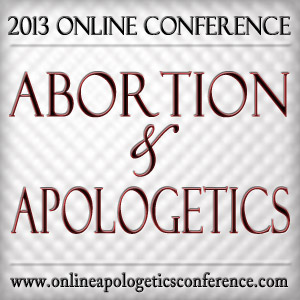 In just a little over a week, my ministry, Athanatos Christian Ministries, will be hosting our fourth annual online apologetics conference.
Each year, we pick a theme in which apologetics is integrated and applied.  Previous years saw apologetics incorporated into the arts, etc.  This year, the theme is life issues, and abortion in particular.
One's views about God tends to impact one's views on Man.  It is not a coincidence that people are more likely to describe themselves as pro-life if they are a Christian and pro-choice if they are an atheist.  On the former view, people have … continue reading...