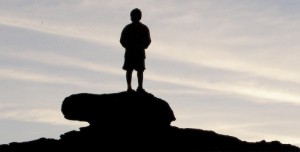 ---
Tina Fey, impersonating Sarah Palin, joked, "I can see Russia from my house."
I can see the next holocaust from my house, and it is no joke.
In the decades leading up to one of the most horrific chapters in human history, the leading lights of the day openly discussed bringing about those horrors. Eugenics was posited as the rational position of all intelligent, well-meaning individuals. In journals, newspapers, academic conferences, public health offices and elsewhere, they talked about sterilizing people with or without their consent, segregating them from society, or even exterminating them. And that was in America.
In … continue reading...