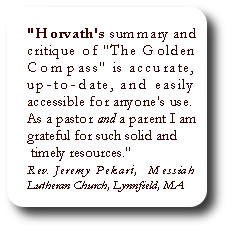 This Project was Featured on the ChristianPost.com! [opens in new window]
"The Christian religion is a very powerful
and convincing mistake, that's all."
(The Amber Spyglass by Philip Pullman)
CLICK TO DOWNLOAD THE PARENT GUIDE/BULLETIN INSERT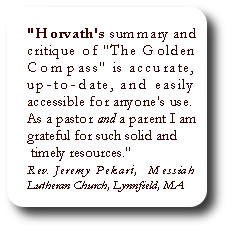 Would you like to Discuss This Material? My discussion forum is the place.
Description:
This is a companion to a very detailed analysis I wrote of Philip Pullman's "His Dark Materials" series. It is a brief introduction covering points that Christian parents may be interested in knowing about the series.
It is formatted so that it can also be used as a … continue reading...