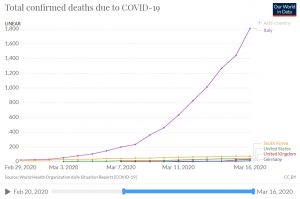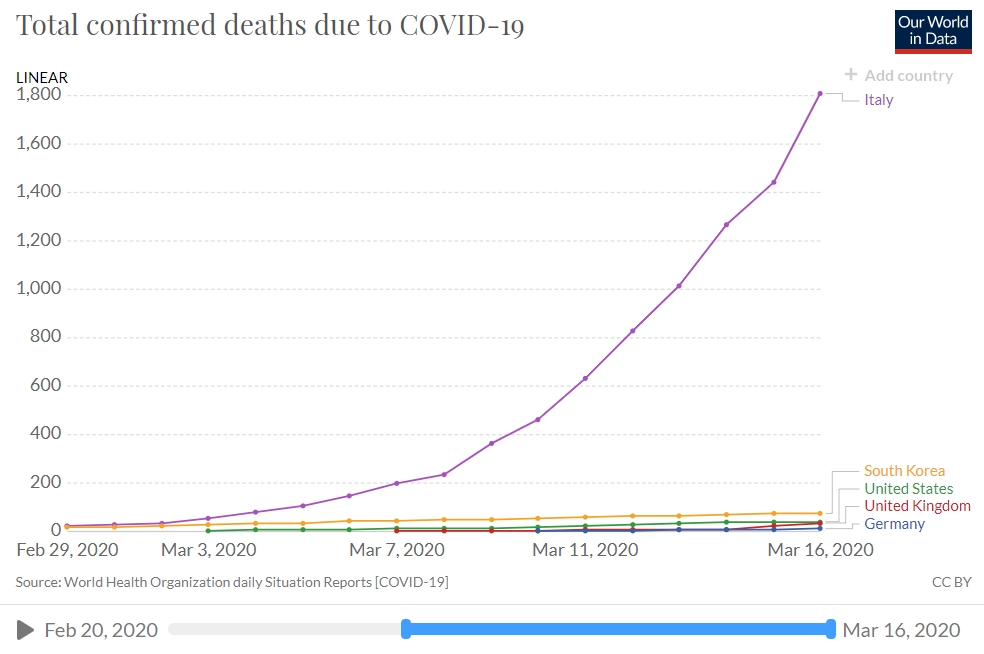 Lots to say these days, but I have a life.  It may surprise some–it won't surprise those who know me best–that my life hasn't changed much due to these lockdowns.  When you are a quasi-prepper who anticipated such things years ago, you're already well ahead of the curve, ya know?  So, my life continues basically as normal, which is to say, I've got things to do!
But I just wanted to take a minute to highlight the curious case of Germany.
As I write, Germany has only 20 deaths with 7,600 confirmed cases.   Italy has about 28,000 cases and 2,158 … continue reading...